Message from the Conference Chair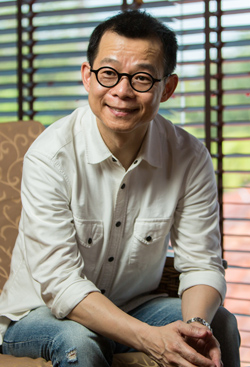 We are excited that the 4th International Conference on Practice Research (ICPR2017) will be held in Hong Kong, where practice research is just beginning to emerge. As the conference theme "Recognizing diversity, developing collaboration, building networks" goes, we recognize the value of constructive knowledge exchange across professions and welcome contributions from researchers and practitioners in disciplines other than social work, particularly those from health sciences, psychology, sociology, social policy and the others. Also, we have included colleagues working across sectors (e.g., academic, government and non-governmental organisations, and foundations) to provide their valuable input in organizing this conference.
One highlight is the discussion of the 2008, 2012 and 2014 practice research statements before the conference in Facebook. We have already translated them into Chinese to engage colleagues from China mainland, Hong Kong, Macau, and Taiwan to discuss if the earlier statements address the state of practice research in the region. Another highlight is the increased effort to support emerging practice researchers. We will provide 15 positions for them to enjoy waiver of registration fee as well as special platforms during the Conference them to spotlight their work [To apply, please see below section on Emerging Practice Researchers]. To support emerging research practitioners in developing their career, three eminent scholars would conduct special ICPR Workshops on "how to" build 'evidence-informed' practice through practice-based research; publish practice research; and develop partnerships in practice research.
I am confident that the ICPR2017 will provide an extraordinary opportunity for you to think and discuss the diverse issues of practice research, as well as collaborate and network with colleagues from all over the world. It will also be a great time of fun and rejuvenation travelling to one of the greatest cities in the world. (http://travel.cnn.com/hong-kong/none/worlds-greatest-city-hong-kong-576599).
Dr. Timothy SIM
Chair, Organising Committee
Associate Professor, The Department of Applied Social Sciences, The Hong Kong Polytechnic University
Sim, T. (2016). International Practice Research Conference (ICPR) Moving East
Research on Social Work Practice, 26(6), 730-732. DOI: 10.1177/1049731516650523
Facebook: 4th International Conference on Practice Research is now on Facebook! Like Us Now!
Registration Fees
Name

Total Slots

Main Conference
Limited to 300 participants only

Registrant Type

Early Bird Price

Standard Price

March 01, 2017

General
HKD 3400.00
HKD 4000.00
NA
Delegates from Developing Countries*
HKD 2600.00
HKD 3200.00
NA
Cancellation and Refund Policy
Only cancellation made in writing by e-mail (icpr2017@polyu.edu.hk) or fax (852 – 2773 6558) will be accepted.
Refund will be made by bank transfer after the ICPR2017.
| | |
| --- | --- |
| Cancellation received on or before 21 April, 2017 (Fri) | 70% of the registration fee will be refunded |
| Cancellation received after 21 April, 2017 (Fri) | No refund will be made |
*Eligible Developing Countries Classified by the OECD
Afghanistan, Albania, Algeria, Angola, Antigua and Barbuda, Argentina, Armenia, Azerbaijan, Bangladesh, Belarus, Belize, Benin, Bhutan, Bolivia, Bosnia and Herzegovina, Botswana, Brazil, Burkina Faso, Burundi, Cabo Verde, Cambodia, Cameroon, Central African Republic, Chad, Chile, China (People's Republic of), Colombia, Comoros, Congo, Cook Islands, Costa Rica, Côte d'Ivoire, Cuba, Democratic People's Republic of Korea, Democratic Republic of the Congo, Djibouti, Dominica, Dominican Republic, Ecuador, Egypt, El Salvador, Equatorial Guinea, Eritrea, Ethiopia, Fiji, Former Yugoslav Republic of Macedonia, Gabon, Gambia, Georgia, Ghana, Grenada, Guatemala, Guinea, Guinea-Bissau, Guyana, Haiti, Honduras, India, Indonesia, Iran, Iraq, Jamaica, Jordan, Kazakhstan, Kenya, Kiribati. Kosovo, Kyrgyzstan, Lao People's Democratic Republic, Lebanon, Lesotho, Liberia, Libya, Madagascar, Malawi, Malaysia, Maldives, Mali, Marshall Islands, Mauritania, Mauritius, Mexico, Micronesia, Moldova, Mongolia, Montenegro, Montserrat, Morocco, Mozambique, Myanmar, Namibia, Nauru, Nepal, Nicaragua, Niger, Nigeria, Niue, Pakistan, Palau, Panama, Papua New Guinea, Paraguay, Peru, Philippines, Rwanda, Saint Helena, Saint Lucia, Saint Vincent and the Grenadines, Samoa, Sao Tome and Principe, Senegal, Serbia, Seychelles, Sierra Leone, Solomon Islands, Somalia, South Africa, South Sudan, Sri Lanka, Sudan, Suriname, Swaziland, Syrian Arab Republic, Tajikistan, Tanzania, Thailand, Timor-Leste, Togo, Tokelau, Tonga, Tunisia, Turkey, Turkmenistan, Tuvalu, Uganda, Ukraine, Uruguay, Uzbekistan, Vanuatu, Venezuela, Vietnam, Wallis and Futuna, West Bank and Gaza Strip, Yemen, Zambia, Zimbabwe
Source: http://www.oecd.org/dac/stats/documentupload/DAC List of ODA Recipients 2014 final.pdf